Excel to Tally Import Utility
---
In today's digital age, businesses are increasingly reliant on data. This data is often generated and stored in different software platforms, leading to the need for effective data integration. One such common need arises in the accounting sector, where data stored in Microsoft Excel needs to be imported into Tally, a popular enterprise resource planning software. This is where our Excel to Tally Import Utility comes in. It provides a simple, efficient, and compliant way to import data from Excel to Tally.
While businesses could manually input this data, the process can be time-consuming, error-prone, and not compliant with the latest financial regulations. The use of Excel to Tally Import Utility ensures data consistency, accuracy, and compliance, making it a business necessity.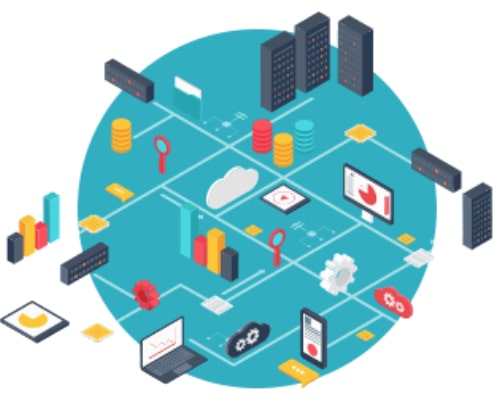 How Does the Excel to Tally Import Utility Work?
The Excel to Tally Import Utility is an example of our state-of-the-art Excel to Tally software that enables seamless data import. To use it, the user simply needs to have the data ready in a specified Excel format, which can then be uploaded into the utility.
Upon upload, the utility parses the Excel data, verifies it for errors, and then organizes it for import into the Tally system. This entire process ensures that all the crucial data is correctly and swiftly transferred from Excel to Tally without the need for manual intervention, minimizing the risk of human error.
Features of Excel to Tally Import Utility
Design limitless import templates independently.
Import any form of master data or transactions such as Sales, Purchases, Journal entries, Receipts, etc.
Facilitate the import of both accounting and inventory vouchers.
Includes the feature to create Party/Item masters during the import process, a requirement for all e-commerce platform sellers.
Have a comprehensive preview of your Excel data within Tally.
Compatible with an unlimited number of Excel file columns.
Facilitates import through either ODBC or by leveraging Tally's inherent file reading abilities.
No connectivity issues concerning 32/64-Bit systems.
Benefits of Excel to Tally Import Utility
The Excel to Tally Data Import Utility offers a multitude of benefits:
Efficiency: By automating the data transfer process, the utility saves businesses countless hours of manual data entry.
Accuracy: The utility reduces the risk of human error, ensuring accurate data transfer.
Compliance: It aligns with financial compliance regulations, ensuring that your business's accounting practices remain up-to-date and audit-ready.
Scalability: Regardless of the data size, the utility handles the import efficiently, making it perfect for businesses of all sizes.
Cost-Effective: The money saved from man-hours and error rectifications results in significant cost savings for the business.
Why Choose Logictech?
Logictech is a leading provider of Excel to Tally import software and an expert in business software solutions. Here's why we stand out:
Expertise: Our team has a wealth of experience in software development and data integration, ensuring the provision of high-quality services.
Customer Service: We pride ourselves on providing top-notch customer service, answering any queries promptly and efficiently.
Reliability: Our Excel to Tally Import Utility is trusted by businesses worldwide for its reliability and effectiveness.
Tailored Solutions: We understand that each business is unique. Hence, we offer customizable solutions to meet specific business needs.
Continual Updates: We keep our software updated with the latest advancements and regulatory changes, ensuring our clients are always ahead of the curve.
Get Started Today
Ready to revolutionize your business operations? Trust Logictech's Excel to Tally Import Utility for a seamless and efficient data transfer. Contact us today to get started!