| | | | | | | |
© Copyright 2023 Logictech Solutions Pvt. Ltd. All Rights Reserved.

---
The Tally Mobile App is a game changer, when it comes to how users interact with your business. With the app for Tally, Tally Users now stay connected to your business. Always!
Highlights of the Tally Mobile App
No dependency on accountant
Track your business anytime, anywhere
Make data-driven decisions anytime, anywhere! Get complete visibility of your Tally ERP 9 data and take decisions on-the-Go.
View data of your multiple companies from multiple locations with Tally-on-Mobile App without any complicated setup worries. Switch Companies like you switch TV channels. Access your Tally data anywhere with the Biz Analyst mobile app and improve your business functions with these amazing new features.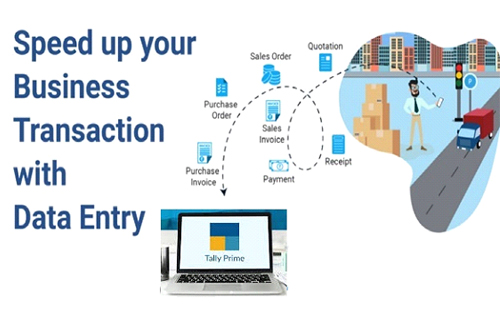 A "New" Way of Doing Business
Add your sales team on the app and coordinate better
Reduce dependency on anyone for key financial data
View Outstanding Receivables and Payables
Send timely outstanding reminders and get paid on time
Send reminders to multiple/all customers with a single click via email
View your ageing wise outstanding
Set follow-up reminders for the sales team for outstanding
View Complete Sales / Purchases Reports
Share Invoices, Ledger Report via Whatsapp, Email.
Access sales analysis that improves your sales performance
Create entries and send them directly to your customers
Regain your inactive customers
Reduce your Inactive stock
Get Access to data and Tally reports even when Tally is shut
View Profile of customers like average sales, no of invoices, payment performance, Items Sold etc.
Access Stock item performance like last sale date, total sale quantity, last rate, etc
View list of Inactive items and Inactive customers
Create Invoices, Orders, Receipt, Payment entries that get synced in Tally automatically
Create New Ledger and Stock Items on Mobile App
Review Pending Orders by Item, and also check your pending sales order details.
Salesperson Checkin-Checkout location tracking along with meeting notes
Track your sales team's location, meeting hours, and view team's comments during outdoor meetings
Use smart technology for better business growth
Download Tally App Today
Download and install Tally for mobile whether you use an Android or iOS device. You can request a Demo from our team and get online support on any related issues.
CLIENT TESTIMONIALS
We are writing this letter in a token of appreciation for the development work done for our billing & Accounting Module in Tally.ERP9, carried out by your team.Your people have done a commendable job and have given us complete satisfaction.

Ankur Jain

Vibes Health Care
We would like to express our appreciation for the Service Management Module developed for us by Logictech Solutions. The solution has been a boon and offers us greater and effortless manageability which has greatly benefited us and our users,also in the same instance we would also like to express our appreciation for the timely, prompt and efficient technical support offered by Logictech as and when required.

Pratiek Kapoor

Kapoor Time Crafter