---
The tax function is an integral part of any organization, as it ensures compliance with applicable tax laws and regulations. It involves the calculation, reporting, and remittance of various taxes such as GST, TDS, and TCS. However, managing taxes can be a complex and challenging process, especially when using legacy/manual solutions. These solutions can be time-consuming, error-prone, and may not be able to keep up with the constantly evolving tax laws and regulations. This can lead to non-compliance, penalties, and reputational damage. That is why it is crucial for organizations to adopt modern solutions such as TallyPrime, which can streamline the tax function, improve accuracy, and ensure compliance with ease.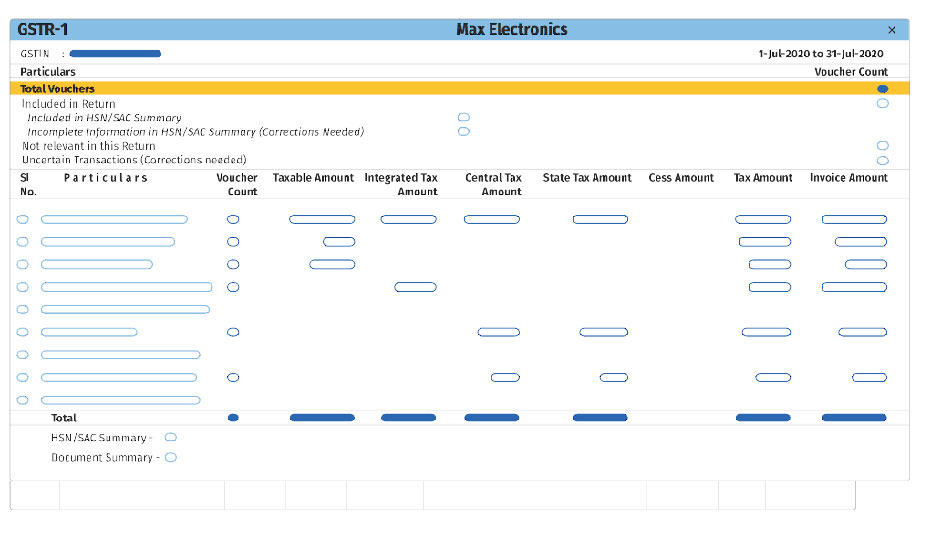 Why Move to a Taxation Software Solution
Moving to a trusted software solution like TallyPrime for your taxation requirements makes perfect sense for several reasons.
TallyPrime is a comprehensive accounting and tax management software that can simplify and automate the entire taxation process, including Online GST Return Filing, as well as TDS and TCS in Tally.
TallyPrime is easy to use, even for non-technical users, and provides accurate and timely information.
TallyPrime is regularly updated to comply with the latest tax laws and regulations, ensuring compliance and avoiding penalties.
Taxation in TallyPrime can help save time and resources, allowing you to focus on your core business activities and improve your bottom line.
Why Choose Logictech?
Choosing Logictech as your implementation partner can be highly beneficial for your business for several reasons.
Logictech has extensive experience and expertise in implementing a variety of business solutions, including TallyPrime. This ensures that your implementation is smooth, efficient, and tailored to your specific business needs.
Logictech provides comprehensive training and support to ensure that your team can use the new solution effectively and get the most out of it.
We offer ongoing maintenance and upgrades, ensuring that your system remains up-to-date and continues to meet your changing business needs.
Logictech is committed to delivering exceptional customer service, ensuring that you receive timely and personalized support whenever you need it.
Streamline Your Taxation Function
Leverage the power of Taxation in Tally and enjoy Online GST Return Filing, TDS Reporting in Tally Prime, and Maintain TCS in TallyPrime. Speak to a Tally expert today to discuss your requirement and learn how we can help you make a smooth transition to Taxation in Tally.
Download Tally App Today
Download and install Tally for mobile whether you use an Android or iOS device. You can request a Demo from our team and get online support on any related issues.